2024 Slingshot Foil Package WF2 - Slingshot Lower Package
Tax included.
2023 WF2 and Wake Foil Package
A Great Package for your Group, Beginner to Advanced - Not sure its for you? chat with us now - Shipping Mid November
2023 WF2 Board V4
As the trend in foiling continues to move towards shorter boards, the redesigned WF-2 V4 soft-top foilboard to packs the same amount of surface area into a shorter board length. At 4'6" the WF-2 V4 is an excellent choice for all levels of foilers, has foot strap inserts and is the best traditional wakesurfing shape we've ever produced for those interested in removing the foil for traditional surf sessions. The board features an aggressive nose rocker designed to increase forgiveness when touching back down to the surface in the early stages of foil progression, and the shorter length allows advanced foilers to pump more aggressively without concern of unintentional contact with the water.
Why you'll LOVE the WF2 Board:

The WF2 is a simple and safe way to get up and foiling behind the boat. It also doubles as a wakesurf board with the foil removed, one size fits all, easy to get up on like a traditional wakesurf board, Full Soft EVA top deck increases durability, and comfort for everyone and everything around it.
FCS II fin boxes (*Fins Sold Separately)
Full Soft Top Construction
Dual Cupped Rail Channels
Foil Mount Track for customizing lift intensity
Inserts for optional foot straps
Fast rocker line for wakesurfing without the foil
Fits in the board rack
Board Size: 4'6"

Foils
HOVER GLIDE CARVE V1

GLIDE / CARVE / PUMP
The FCARVE foil was built to deliver high aspect foil performance to the Hover Glide platform

The 72cm mast height places your wings in the heart of the power source
behind boats, and the Quantum 85cm wing glides the farthest with the least effort.

WHY YOU'LL LOVE IT
The CARVE foil will allow advanced foilers to go virtually anywhere behind the boat
with full confidence. This foil flies at impressively low speeds and requires little effort
to sustain flight without a power source, allowing you to pick a wave near or far and
get to it with complete confidence

Tech Features

Neoprene Wing Covers and Travel Case
Safe-T Winglets
Carbon Composite Wing Construction
Quick Connect Pedestal Base

Package Includes

72cm (28") mast, Quantum 85cm front wing, 42cm rear wing, shim, neoprene wing covers, custom travel case.


HOVER GLIDE FSURF V4
SURF / CARVE / WAKE

This setup is stable and forgiving enough for entry-level foilers to learn and is super agile and playful for more advanced freeriding to progress.

WHY YOU'LL LOVE IT

71cm (28"') Aluminum Mast.
A complete setup fine-tuned for surf foiling success in a variety of conditions.
Tons of low-end lift, great for small, weak waves, rolling swell, beginners and pumping.
Shift fuselage lets you set your mast in different locations for different performances.
Crossover setup for wake surf foiling.
Hover Glide is a modular system with a wide variety of add-on wings and components
Neoprene wing covers & Custom travel case.

WHAT'S NEW FOR 2023

New Carbon Composite construction delivers the perfect
balance of performance and durability.

Tech Features
Neoprene Wing Covers and Travel Case
Safe-T Winglets
Carbon Composite Wing Construction
Quick Connect Pedestal Base
Quick Connect Pedestal base

Package Includes
72cm (28") mast, pedestal, shift fuselage, Infinity 76 cm front wing,
42cm rear wing, hardware, shim, neoprene wing covers, custom travel case
What Pete Thinks
This is a foil for everyone, If you have a board and need a new wing, this will pump for ages, glide on the third wake back and still be easy enough to ride for a first timer. Such a versatile wing - everyone will love the Fsurf V4
Phantasm G 900/710

WHY WE MADE IT
We wanted a lower with multi-sport compatibility for anyone looking to maximize
pump and glide without sacrificing low-speed get-up and go. the larger wings
give you more glide and increased pumping efficiency while the smaller sizes
are more reactive in the tum for tighter carving

WHY YOU'LL LOVE IT

Incredible gliding and pumping performance
Rail-to-rail stability
Early lift.
Generate tons of lift from carving
Multi-Sport Compatibility.
Package Includes

Phantasm G Series Front Wing, Rear Stabilizer, Fuse, Hardware (316 Stainless
Steal). Neoprene Wing Covers. Carrying case
SURFACE AREA (cm2) = 1263
SPAN mm= 900
CHORD (mm) = 176
ASPECT RATIO = 6.4
What Pete Thinks
Simply Awesome. If you can foil you want this. Get the carbon mast if you really want performance but the Alloy Mast is still unreal.
View full details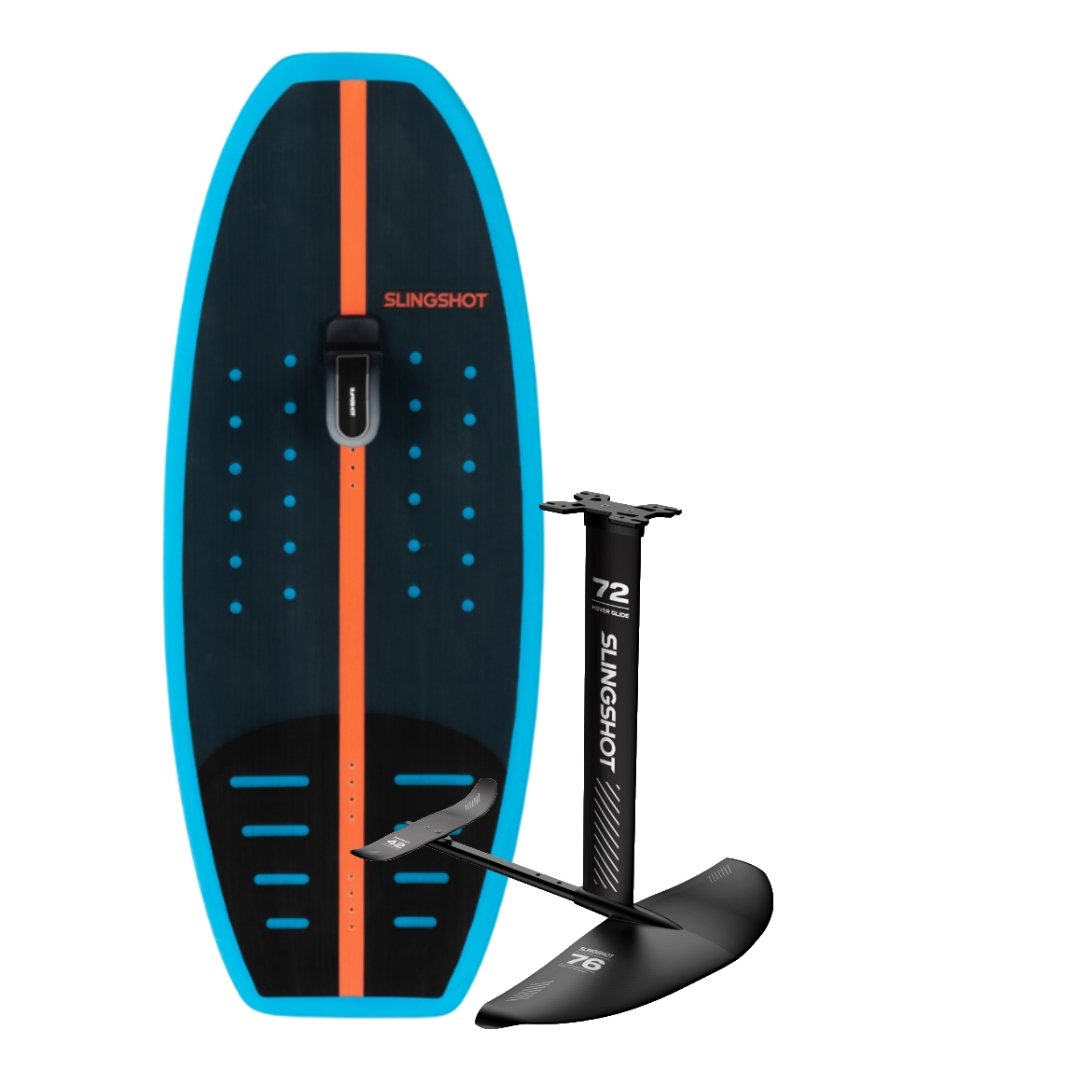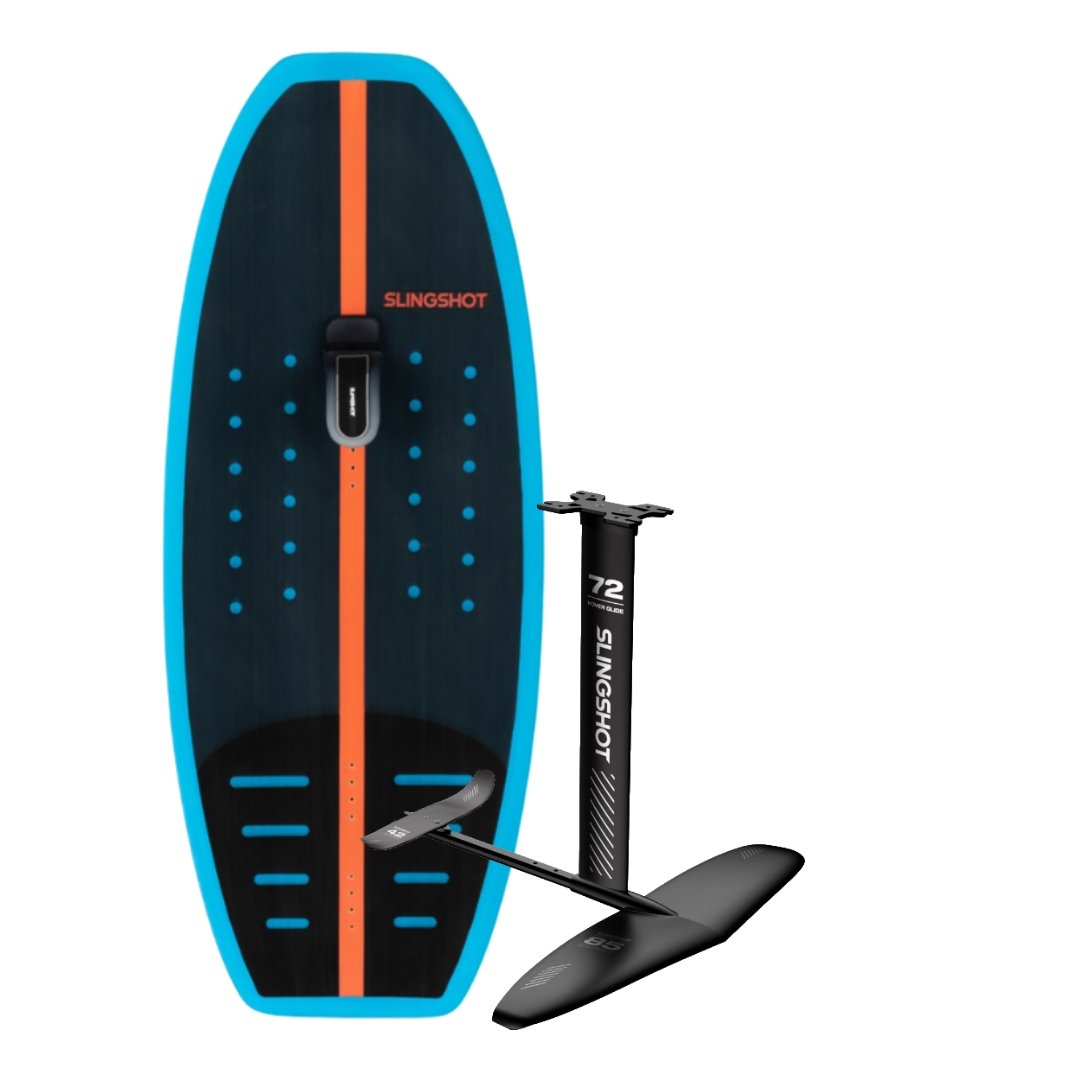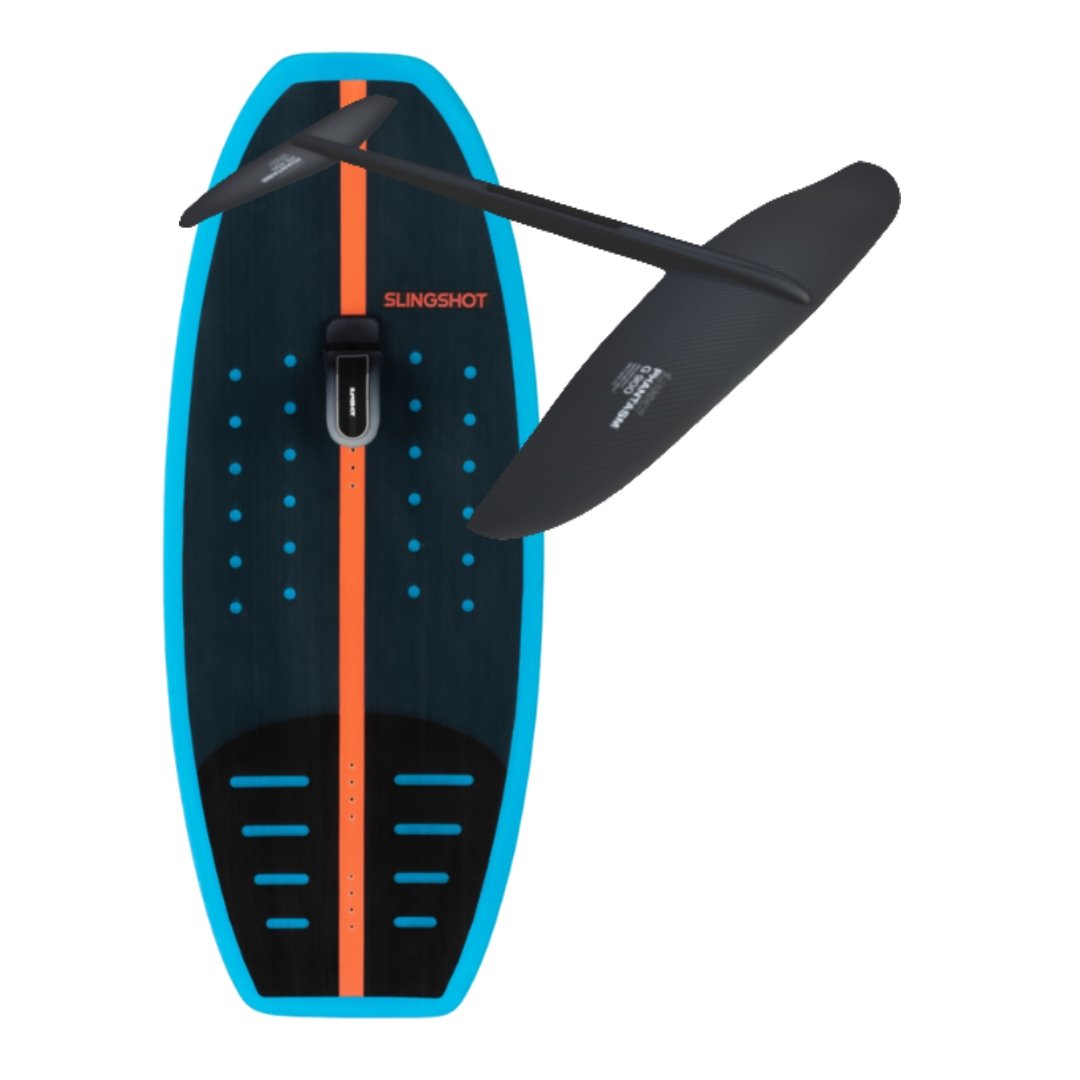 2024 Slingshot Foil Package WF2 - Slingshot Lower Package