✷ Experts on the water, great service and the right price. Chat with us and let us help you get what you need ✷
Experts on the water — For great advice, chat below, or call us on 03 57440070
The Premiere Destination for Watersports Gear, Apparel, and Lessons
Welcome to YarraSkinSki, your ultimate destination for all things watersports. We are your go-to supplier for top-quality gear, stylish apparel, and expert lessons to enhance your water adventures.
With a passion for watersports and a commitment to customer satisfaction, we strive to provide you with the best products and services in the industry. Whether you're a seasoned pro or just getting started, our wide range of gear and apparel is designed to meet your specific needs and preferences.
From water skis and wakeboards to vests, wetsuits, and accessories, our carefully curated selection offers a variety of options to suit every style and skill level. We source our products from reputable brands known for their quality and performance, ensuring that you have the best tools for your aquatic pursuits.
Check out some of our favourites!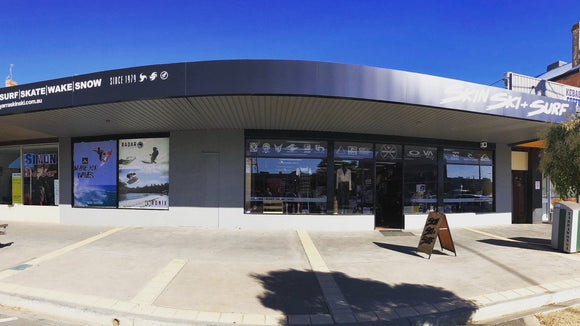 2 Great Locations
Yarrawonga Skin Ski + Surf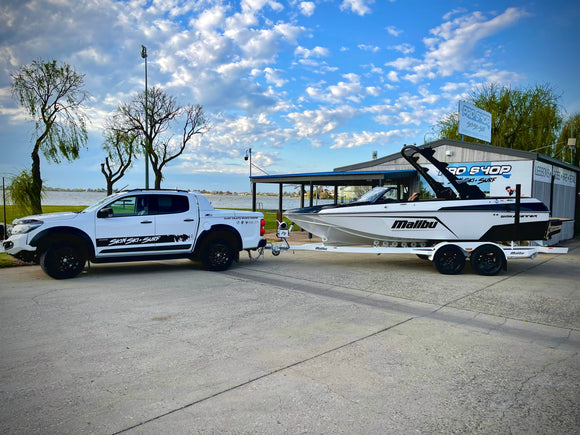 On The Lake
Pro Shop - Mulwala
Open Weekends
Public Holidays
School Holidays
At YarraSkinSki, we believe that learning and improving your skills is an integral part of the watersports experience. That's why we offer expert lessons led by qualified instructors who are passionate about sharing their knowledge and helping you reach new heights. Whether you want to master a new trick or simply gain confidence on the water, our lessons provide a supportive environment for your growth.
Club Skin Ski
Tips, Tricks and Advice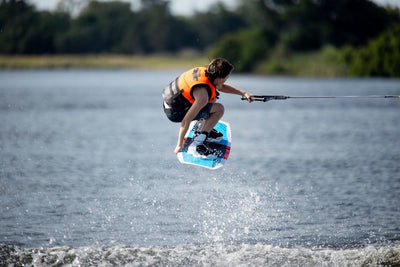 A wakeboard jump is a thrilling maneuver that allows riders to catch air and perform tricks while riding a wakeboard. It involves launching off the wake created by a boat or cable system and executing various aerial maneuvers before landing back on the water. Whether you're a beginner or an experienced wakeboarder looking to improve your skills, learning how to do a jump on a wakeboard is an essential skill to have in your repertoire.
Picking the right
water ski
is essential to your enjoyment of skiing but also to your progression. With the right size, the slalom ski will perform as intended and give you the best value for money. The wrong size waterski and it becomes a rodeo ride for the ages.
Don't get lost in the world of foils, Let us help you make the best choice on what to buy