Sku:

LF232413-LF232403-4.4

Vendor: Liquid Force
2023 Pod Foil Board and Flite 120 Foil Package
Tax included.
The Board
POD FOIL
Surf in the morning, shred the foil in the afternoon…all on one board!
The award-winning POD Foil board is the POD Wakesurfer with the addition of our foil track system and extra reinforcement. The board comes with a quad fin set up for wakesurfing and a transition plate to allow your foil to mount directly to the board. The corduroy Deck traction and additional horizontal texture breaks give you a visual and tangible aide to find the perfect foot placement. Save space on the boat and have a surfer and a foil in one package.
The Wing
FLITE 120
The ideal progression foil, get some confidence with the Flite 120
Learn to foil with all the upgrades in our more advanced kits. With the addition of the TC 28 stabilizer, customizable shim kit, and 27" alloy mast, the Flite 120 Foil Set allows you to progress quickly through learning stages and keep progressing through the intermediate stages.
Low speed lift wing designed to get people up and out of the water. This is the wing with built in training wheels to get you going. With extra stability and a higher designed drag coefficient, the flite will give you the feeling of flight and make it easy to control while getting used to the sensation

Flite 120 Front Wing - Surface Area 1200 cm² | Wingspan 65 cm
TC 28 Rear Stabilizer Wing - Surface Area 280 cm²
27" Alloy Mast
54 cm Bayonet Fuselage
Foil Shim Kit
Carrying Case
View full details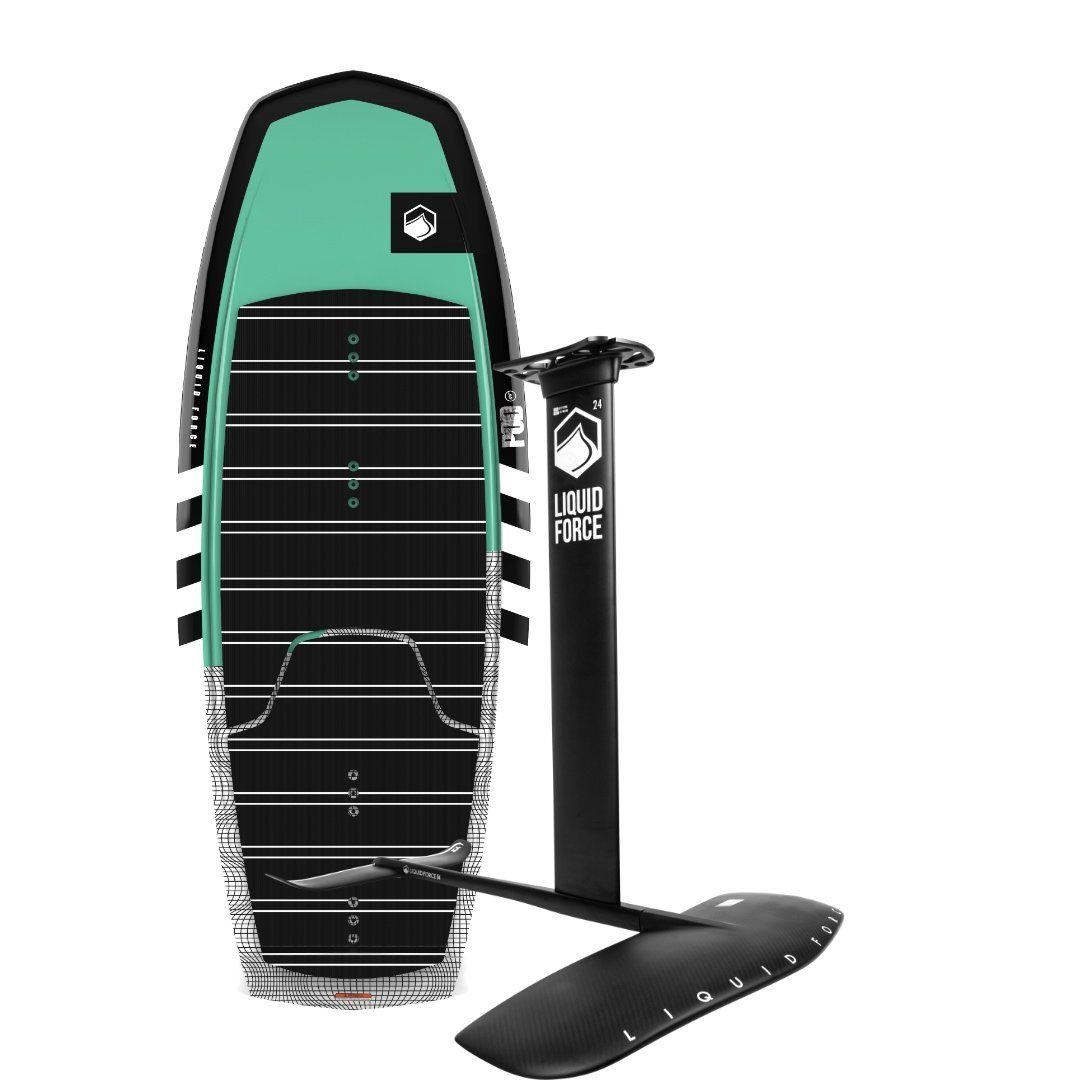 2023 Pod Foil Board and Flite 120 Foil Package